Bozena Wrobel, co-star and co-creator of the Magicopolis theater and show, began her career in Poland where she landed a number of stage, film and television roles – including starring in an episode of Oscar winner Kryzysztof Kieslowski's iconic TV series Dekalog.
Among Bozena's credits are roles on classic TV comedies such as Married with children and Home Improvement, she has been featured in commercials for GE Appliances and Nickelodeon and was the voice of Hitler's agent on the Cartoon Network cult series Code Monkeys.  During this time, Bozena met Steve Spill, the two eloped and joined forces to create Magicopolis.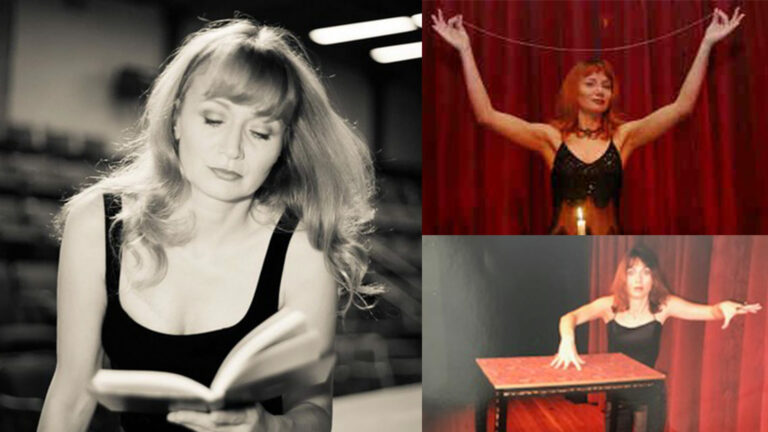 Bozena created and starred in a Nickelodeon Mother's Day promotion for their Little Charmers TV series.  The overwhelmingly well-received Moms are Magic campaign taught a few girls some magic, which they performed for their moms.  Then the moms blew the kids minds with some unbelievable magic of their own.  Magic isn't just about making things disappear, it's also about showing up…  every single day!  We can forget this sometimes, so let's take a moment to remember that moms are magic!  And don't forget to tune into Little Charmers on Nick Jr.